1. What is the outdoor power station?
Outdoor power station is a portable storage battery with Li-ion battery inside that can store its own electerial energy, which can provide easy access to electricity for various kinds of electric equipment, especially on special occasions when the electric supply cannot be supplied.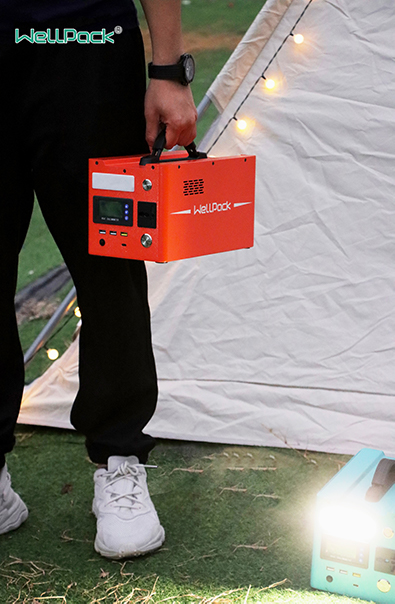 2. How to choose the appropriate parameter?
2.1 For outdoor short-term digital applications:
cellphone, tablets, cameras, laptops and other outdoor office photography, 300-500W is recommended, 80000-130000mAh (500-1000wh) can meet the requirement.
2.2 For long-term ourdoor trips:
boiling water and cooking the meal, large number of digital products, night lighting, acoustics, 500-1000W is recommended, and 130000-300000mAh (500-1000wh) can meet the requirement.
2.3 For household power failture emergency, lighting, cellphone, laptops, 300W-1000W is fine, depends on actual demand.
2.4 For outdoor work and simple construction work without mains power, ≥1000W is recommended, ≥2700000mAh (1000wh) can meet the requirement of regular operation with small power.
3. What equipment can be used for 600W ?
For our daily used ourdoor storage power station, most of the time, it is basically to charge mobile phones, computers, drones, tablets, car refrigerators and other equipment. Rice cookers have relatively large power and also can be used. But the time of use is relatively short. Therefore, when choosing the power supply, we need to pay attention to the maximum power of our daily use products.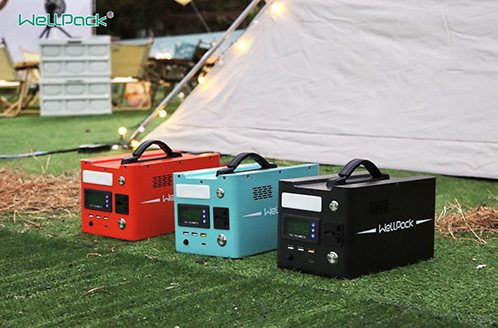 Wellpack outdoor storage battery (outdoor power station)
1. Super fast charge in 1.5 hours, the battery will be fully charged after you take a nap.
2. The charging speed is four times faster, no need to wait for a long time.
3. 600W high-power AC output, enough for camping and playing games.
4. Independent and fast charging with 3 USB port, which allows you to charge freely during your trip.
5. One set power station is enough for outdoor camping to meet your various electrical needs.
6. With automotive grade A lithium iron phosphate power cells, no more safety concerns for energy storage power supplies.
7. With built-in ultra-precise coulombmeter, unstable power display will not appear, which allow you to control the power more accurately.
8. With photography-grade LED lighting source with CRI>95%, which makes you feel the real colors even in the dark.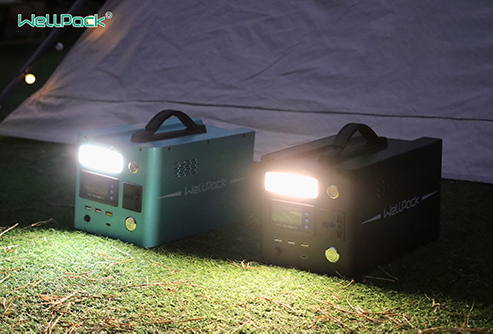 9. Small size, large capacity, and ultimate space utilization, which will bring you the best trip experience.